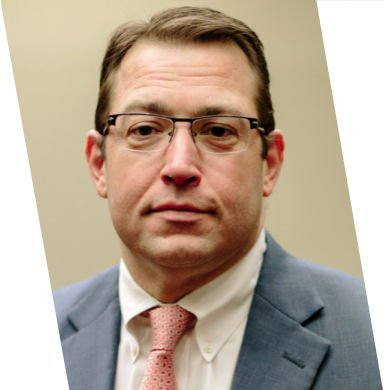 Thomas G. Asimou
Founding Partner
Thomas G. Asimou is the founding partner of Asimou & Associates, PLC, a premier probate litigation law firm in Phoenix, Arizona.
Education:
University of Arizona, B.A.
University of San Francisco Law School, J.D.
Boston University, LLM in Taxation
Thomas is an experienced trial lawyer and has successfully litigated large cases involving multi-million dollar Trusts and Estates. He has a solid reputation of being aggressive in the courtroom, which is why so many of his clients have referred family members, relatives, and friends to him over the years.
Meagan M. Pollnow
Associate
Education:
Arizona State University, B.A. Journalism
Arizona State University, J.D.
Meagan's practice is focused primarily on probate and commercial litigation. Her experience includes Trusts and Estates litigation, guardianship and conservatorship matters, elder law and regulatory compliance.
Asimou & Associates, PLC
5070 North 40th Street, Suite 135
Phoenix, AZ 85018
Phone: 602-604-0011
Toll Free: 866-952-0101
Fax: 602-445-3686
Asimou & Associates, PLC
5070 North 40th Street, Suite 135
Phoenix, AZ 85018
Phone: 602-604-0011
Toll Free: 866-952-0101
Fax: 602-445-3686
If you would like to discuss your matter with Asimou & Associates,
please call us at 602-604-0011 or toll free at 866-952-0101
If you would like to discuss your matter with
Asimou & Associates
please call us at
602-604-0011
or toll free at
866-952-0101