Court to determine whether to declare Arizona man who crossed into Mexico legally dead almost three years after his disappearance.
Hearing to be held November 4, 2016 at 3:30 p.m. before the Honorable John F. Kelliher, Jr., at Cochise County Superior Court in Bisbee, Arizona.
SIERRA VISTA, ARIZONA November 23, 2013: The wife of a missing Cochise County man has asked the Court to declare him legally dead almost three years after he crossed into Mexico and disappeared.
In November 2013, Ignacio Jimenez, born in Arizona, and his wife Alicia, a naturalized citizen, had been married for twelve years. They married in 2001, when Ignacio was 19 and Alicia was 25 years old. They owned a home in Sierra Vista, Arizona, a small town not far from the US-Mexico border. During their twelve years of marriage, Ignacio and Alicia had six children.
Ignacio had worked for several years as a plumber on the nearby Fort Huachuca military base. Ignacio's job paid well-about $23 per hour, with a 401k, and other benefits. Ignacio never missed a day of work, according to his employer, a government contractor. He had security clearance to work on the base. Alicia worked as a substitute teacher.
In January 2013, Alicia gave birth to twins, Ignacio and Elizabeth. By November 2013, with the twins barely ten months old and Christmas approaching, Ignacio Jimenez was facing a reduction in his hours at work. Ignacio was desperate to make extra money to support his family. He heard of an opportunity, through a friend, Jesus Abril, to earn $3,000 by driving across the border. He accepted his friend's offer.
On November 23, 2013, Ignacio borrowed his mother's Chevy Tracker and together with Jesus, drove the short distance to Douglas, Arizona, and crossed into Agua Prieta, the border town in the Sonora, Mexico. At 6:30 that evening, Abril called a family member and told him that he and Ignacio would be home soon.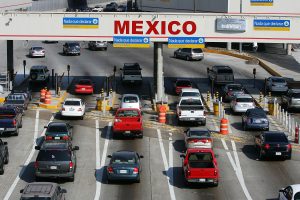 They did not return.
The next day, after calling the police, Alicia drove to the Agua Prieta checkpoint. She was told by U.S. border agents that her husband had crossed the border to Mexico, but that they had no records of his return. Alicia now 40, believes that Abril had been scheduled to meet a known drug dealer in Agua Prieta. She believes that Ingnacio was just going to go "in and out" with Abril, and did not intend to get mixed up in drug trafficking.
Although it is likely that Ignacio is dead, his status remains "missing" under the law. This means that Alicia cannot get access to his 401k, social security survivor benefits or benefits for their children. For Alicia and their children, who have already endured the pain of losing their father, they cannot survive on Alicia's income as a substitute teacher.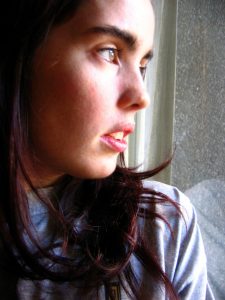 She cannot afford to stay in their home, and cannot modify the couple's loan because the loan service company requires Ignacio to sign off on the proposed modification. She has filed for divorce in an effort to modify the loan, but has not yet been granted a divorce because of Ignacio's status.
His widow and children are now left in legal limbo and risk losing everything Ignacio worked for while they wait for a broken legal system to permit them access to his hard-earned pension and other benefits, and for authority to modify their home loan so that Alicia and their children can live in the home Ignacio worked so hard to provide.
Mrs. Jimenez through her lawyer (Asimou & Associates) have filed a petition with the court to declare Mr. Jimenez legally dead to that she can start the process of obtaining the benefits and resources to which she is entitled. Her legal counsel is assisting in this matter pro bono.
Federal and local law enforcement authorities are expected to testify at the hearing on their efforts to locate Mr. Jimenez and whether it is believed that he is still alive. Mrs. Jimenez also is expected to testify.
• For additional information, please contact Mrs. Alicia Gonzalez Jimenez' attorney, Thomas G. Asimou, Esq. at (602) 604-0011 or tom@asimoulaw.com.
• The hearing on Mrs. Alicia Gonzalez Jimenez' petition to declare her husband dead is scheduled on November 4, 2016 at 3:30 p.m. before the Honorable John F. Kelliher, Jr. at the Cochise County Superior Court located at 4 Ledge Avenue, Bisbee, Arizona 85603. A copy of the Petition filed with the Court (and other records) is available upon request.