Arizona is home to some of the most breathtaking landmarks in the world. With the Grand Canyon receiving in upwards of five million visitors each year, the natural beauty of the state welcomes tourists and adventurers alike. The beauty and relaxing nature of outdoor recreational activities can pose major risks to individuals unfamiliar with their surroundings. Without proper preparation, experience, and physical stamina, exploring Arizona's wilderness can be perilous. If a hiker is injured, over exerts themselves, or gets lost the State, local law enforcement, and citizen volunteers are called out to help with search and rescue.
Wilderness rescues in Arizona are distinctly different from searches. A search is considered an unknown problem at an unknown location while a rescue is a known problem at a known location. Wilderness rescues therefore occur when rescue officers are aware of the location of the person.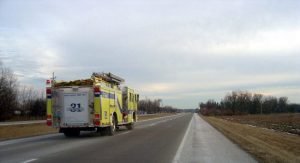 Rescue officers must develop a plan to quickly and safely retrieve the missing person. Rescuers must comply with strict safety guidelines to ensure the welfare of the missing person and the rescue crew. Proper education and training is the most beneficial aspect of rescue staff. Search and rescue squads receive extensive training and certifications from the National Association for Search and Rescue. There are additional agencies offering specialized training and certifications in diving, aerial patrol, the use of rescue dogs, mounted searches, and extreme weather recovery. Most successful search and rescue require a combination of these resources.
Experts in any specialty area require extensive training and education. Wilderness rescue operators must be acutely aware of their physical abilities and have the capacity to survive over 24 hours without assistance.
As with all missing person cases, time is of the essence. The first 24-48 hours are the most crucial. If you or anyone you know needs help locating a missing person please call your local sheriff's search and rescue team.
Arizona Native American Reservations- Search and Rescue
In the event that an individual requests search and rescue efforts located on one of the many Native American Reservations in Arizona, tribes have the option of enlisting county resources including DPS Rangers and Helicopters. In the event that county resources are not available to them, the state will step in and provide additional search and rescue services. Native American tribes do however have the discretion to enlist their own forms of search and rescue.