About 600 search and rescue missions are conducted in Arizona each year. Various law enforcement agencies, ranging from local to federal organizations may be called on to assist in the effort, depending on when and where the search is conducted. Local police departments and the county sheriff's office are the first responders when a person is reported as missing. If the initial search efforts are unsuccessful, after about a day, the Arizona Search and Rescue Coordinators Association is notified, and called on to provide addition support.
The Arizona Search and Rescue Coordinators Association
The Arizona Search and Rescue Coordinators Association, a 501(c)(3) organization, was formed to support the County Sheriff's in their mandated duties, defined under A.R.S § 11-441. The Association helps develop training standards and search techniques volunteers, county coordinators and others assisting agencies around the State of Arizona.
Using Grid Systems to Locate Missing Persons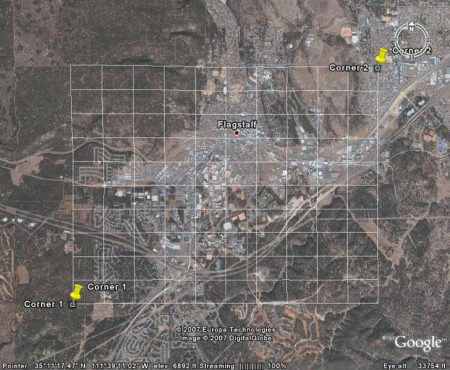 A search begins with identifying who is missing, when they went missing, where were they last seen or believed to be, and what they were wearing and carrying with them. A series of computer algorithms are used to help generate search quadrants to help rescuers determine where to begin looking, and how best to focus their limited resources. Using a grid system to establish priority areas is essential to locating a missing person promptly.
These grid systems are compiled by examining four different types of data. "Theoretical" data sets boundaries on how far the subject likely could have traveled in the time since they went missing. "Statistical" data assesses where other missing persons have been found to establish potential patterns. "Subjective" data, looks to the natural or manmade features in the terrain that could pose as an obstacle or threat for the missing person. Lastly, "deductive reasoning" allows for individuals familiar with the missing person and/or familiar with the territory to give their best guess as to where the individual likely is. Every search is going to be different, and computer programs cannot replace intuition and institutional knowledge. These four factors are weighed together to establish search areas with the highest probability of success.
What Resources Are Used in Arizona Search and Rescue Operations?
Search and rescue operations use a number of resources to facilitate the recovery of missing individuals. These resources include canines, aircrafts, and volunteers. All of these resources are beneficial in locating missing persons, however they each have limitations, making a combination of resources most advantageous. For example, aircraft provides the fastest method to cover the widest possible search area; the drawback is rescuers have to try and find a person or a body from several thousand feet in the air.
Technology in Arizona Search and Rescue
Technology is improving the field of search and rescue. For instance, the National Park Service has begun using drones at the Grand Canyon to help search and rescuers to navigate in and throughout passages of the Grand Canyon that are not otherwise easily accessible. Additionally, cell phones and other every day "smart devices" provides authorities with more clues as to the person's last known whereabouts through things like cell phone signals or internet use.
As with all missing person cases, time is of the essence. The first 24-48 hours are the most crucial. If you or anyone you know needs help locating a missing person please call your local sheriff's office.