The Pain of Legally Declaring Your Loved One Dead
The death of a loved one is always a trying time. Death is made even harder when it is sudden or unexpected. Surviving friends and family are often left wondering how and why such a thing could happen. Answers to these questions are rarely forthcoming, but closure usually begins to sink in after the funeral services. The grief will slowly subside and life will begin to normalize again. It is hard to imagine an unexpected death ever being an enviable scenario, but it is for anyone who has experienced the trauma of having a loved one simply disappear. Those families, on top of wondering why and enduring years of hoping for any news of or from their loved one, are left with the bureaucratic and administrative pain of legally declaring their loved one dead.
How Long When a Person is Presumed Dead in Arizona?
In Arizona, if a person has been missing for a continuous period of five years, during which time that person has not been heard from, and whose absence is not satisfactorily explained after diligent search or inquiry, that person is presumed to be dead. According to the National Institute of Justice, on any given day, there are as many as 100,000 active missing persons cases in the United States. In Arizona, there are 821 active missing persons cases on file, dating back to 1944.
The Disappearance of Samuel Grider, Sr., Arizona Missing Person Case
The disappearance of Samuel Grider, Sr. is one example of a recent, on-going Arizona case. Grider went missing in the fall of 2014. At the time, Grider lived alone in Buckeye. He was known to be an avid church goer and a stickler for his daily routines. On September 25, 2014, someone reported an abandoned truck in a remote area well outside the metro-area, near the Sonoran Desert National Monument preserve, about half way between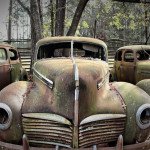 Buckeye and Casa Grande. The truck belonged to Grider, but when a deputy sheriff attempted to contact Grider at his home address, the home appeared to be vacant. Grider's disappearance was not reported until several days later on September 29, after he missed several church functions and failed to return the phone calls of his concerned friends, around his birthday. When the Sheriff's office finally located the truck, on September 30, they found no signs of Grider, no signs of a struggle, an unlocked driver's side door, no keys, a dead battery, and a flat tire embedded in about seven inches of sand. A more thorough search of the car revealed, among other things, an air compressor and an empty gun holster in the cab of the truck. The subsequent search of Grider's home was equally unhelpful. Nothing in Grider's home indicated a break-in, violence, or a hasty abandonment. Nothing found from the truck or the search of Grider's home indicated foul play or suggested that Grider had intentionally abandoned his life.
The Pain of Legally Declaring Your Loved One Dead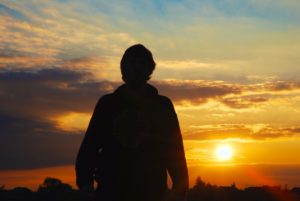 The physical manifestation of Grider may be gone, but so much evidence of who he was remains. Grider was a father of three, a Vietnam War veteran, and a volunteer sheriff's posse member for 20 years. His friends and family are left to wonder how and why? They have no sense of closure. They have only hoping of learning what happened one day.
Samuel Grider Sr., age 71, disappeared sometime in the fall of 2014. He was a Vietnam War Veteran and volunteer sheriff posse member for 20 years. He lived alone and enjoyed a quiet life of simple retirement in Buckeye, Arizona, raising chickens and attending church on a regular basis. There was no reason to believe Grider was in any sort of financial or physical trouble. Grider had no major financial woes worrying him, and no unusual health problems for a man his age. There was no logical reason for his sudden, inexplicable disappearance.
Reported Missing in Arizona
Nonetheless, Grider was reported as missing on September 29, 2014. Four days earlier, a sheriff's deputy had tried, unsuccessfully, to contact Grider at his Buckeye home regarding a report that his truck had been abandoned, in a remote part of the desert about 30 miles south of his house. This first responding deputy reported that the home had looked vacant. When deputies were able to locate the truck on September 30, they found nothing to indicate a struggle or violence, nor indeed any sign of life. The truck was found with a flat tire, sunk in about seven inches of sand. The driver's door was unlocked, the car keys were not found, but the car battery was dead. Inside the cab of the truck, officers found an air compressor and an empty gun holster. The Maricopa County Sheriff's volunteer search and rescue unit conducted a search of the area for three days trying to locate Grider, but they were unsuccessful. A more thorough search of Grider's home revealed nothing useful in helping law enforcement find Grider. His home was neat and orderly. Expensive electronics, guns, and motor vehicles were found, indicating Grider had not be robbed. Nothing the detectives found pointed to foul play. And sadly, nothing the detectives found pointed to the location of Grider either.
Almost three years have elapsed since Grider went missing, and there has still been no sign of him. In 2014, Grider's home was still under a mortgage, but as of 2017 the home had not been foreclosed on by the bank, which would indicate that someone had been paying Grider's mortgage. It turns out though, in a rare life-imitating-art example, that the bank erred in Grider's favor through a typo or a misprint that has since been corrected. Apart from the mortgage, there has been no other financial signs that Grider is still alive. His bank statements and phone record show no indication of activity since September 2014.
Grider is survived by three adult children. His son, Samuel Grider, Jr., is managing the search for his father, but by now that search has all but stopped. Under Arizona law, a person must be reported missing for a continuous five years after an exhaustive and diligent search before they may be declared dead. That means Samuel Jr. must endure the uncertainty and legal hassle surrounding his father's disappearance for another two to three years
How Many Missing Persons Cases in The United States?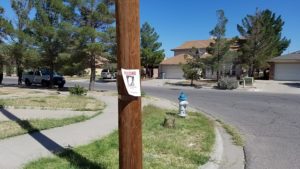 According to the National Institute of Justice, on any given day, there are as many as 100,000 active missing persons cases in the United States. In Arizona, there are 821 active missing persons cases on file. The oldest Arizona case dates back to 1944 when a 30 year old woman named Bertha Smith went missing. Ms. Smith would be 103 years old if she is still alive. The likelihood of Ms. Smith being found, let alone being alive, is slim. The probability of finding a missing person begins to diminish exponentially with each passing year the person is gone. That is why, in Arizona, the state may declare a missing person dead after five years of a report being filled. Five years can be an interminably long time for families of missing persons. Take the disappearance of Samuel Grider, for example. Samuel Grider was reported missing on September 29, 2014. Half of the statutorily required five years has already expired, but Grider's family and the authorities are no closer to finding out what happened than they were in 2014.
The facts surrounding the Grider case sound the beginning of a Raymond Chandler novel:
Grider was a 71 year-old retiree, living alone, enjoying a quiet life of raising chickens in the rural desert area of Buckeye, Arizona. His past lives were long behind him and he seemed to enjoy his relative solitude. His service in the Marines during the Vietnam War earned him the Medal of Valor. His 20 years working as a correctional officer and volunteer sheriff posse member for the Maricopa County Sheriff brought him into daily contact with society's outcasts. Grider had three estranged adult children, and string of ex-wives. But all of that was behind Grider in 2014. The ghosts of his past were quiet it seemed, that is until Grider's truck was found abandoned in the desert.
No one knows for sure when Grider disappeared. Four days before the missing persons report was filed, a Sheriff's deputy stopped by Grider's home to ask about reportedly abandoned truck. The deputy was unsuccessful in making contact, but observed that the property appeared to be abandoned. Five days after that initial no-contact, the sheriff's office was able to reach the truck and conduct a thorough search of it and Grider's home. At the site of the truck, officers found the cab unlocked, the car battery dead, a flat tire embedded in several inches of sand, an air compressor, and an empty pistol holster. In Grider's home, officers found nothing out of the ordinary. The home still contained expensive electronics, guns, and a motorcycle, which would indicate Grider had not been robbed. Instead, the contents of the home, including the chickens and dogs found in the back yard, indicated that the homeowner was out running an errand and would be back shortly. Nothing at either location suggested that there had been any sort of violent struggle, foul play, or premediated planning.
For four days the sheriff's office combed the desert surrounding the location of the truck, but nothing was found. Financial and phone records are of no help, other than to indicate inactivity since September 2014. It is as if Grider simply disappeared. But where could a 71 year old man, with an artificial hip, go without leaving some sort of trail or clue? The easiest explanation is that Grider died somewhere out in the desert, but nothing is certain, and it is that uncertainty that make the five year waiting period so interminable.
Contact our firm and find out the steps needed to legally declare your loved one dead.